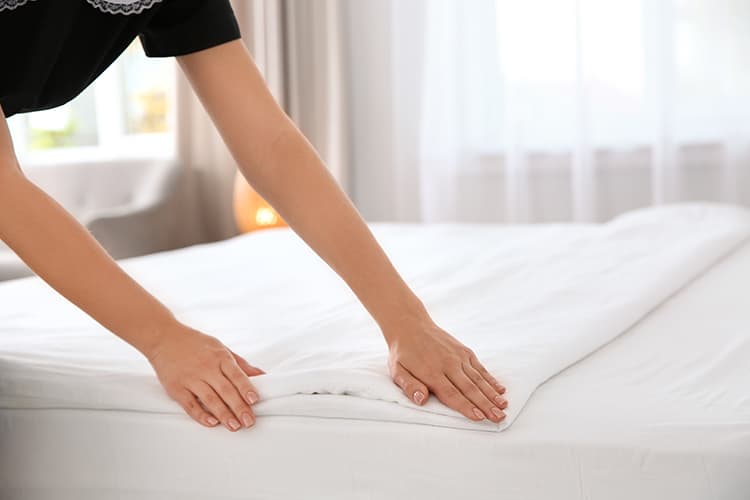 Hotel Bedsheet Made In Turkey – Our extensive bedding and bed linen range features hotel bedsheet made in Turkey which are designed to be durable and long lasting.
Whether you're looking for premium quality 100% Turkish cotton or easycare polycotton, we offer a number of bedsheet collections featuring both affordable and premium sets to deliver a comfortable, cosy linen. Our 100% cotton bedsheet is made with only the finest quality Turkish cotton to give you wonderful softness, and outstanding durability.
Whether it's deciding on the thread count of the sheets or choosing which style of the duvet cover and pillowcases, everything needs to be perfect. We have large selection of fabrics in our stock but we can provide different materials on demand.
Dimensions: 160x240cm ; 180x280cm ; 240x280cm ; 280x280cm
Pillow Case Dimensions: 50x70cm – 70x70cm
Duvet Dimensions: 160x220cm – 200x220cm
Yarn : %100 Cotton
Colour : White
Thread Count : 115 GSM 145TC
Dimensions: 160x240cm ; 180x280cm ; 240x280cm ; 280x280cm
Pillow Case Dimensions: 50x70cm – 70x70cm
Duvet Dimensions: 160x220cm – 200x220cm
Yarn : %100 Cotton
Colour : White
Wire: 125 GSM 160TC
Dimensions: 160x240cm ; 180x280cm ; 240x280cm ; 280x280cm
Pillow Case Dimensions: 50x70cm – 70x70cm
Duvet Dimensions: 160x220cm – 200x220cm
Yarn : %100 Cotton or 80% Cotton 20% Poly Satin combed
Colour : White
Wire: 125 GSM 210TC
Pattern : 0,5cm Stripe, 1cm Stripe, 2cm Stripe, Flat, Jacquard
Dimensions: 160x240cm ; 180x280cm ; 240x280cm ; 280x280cm
Pillow Case Dimensions: 50x70cm – 70x70cm
Duvet Dimensions: 160x220cm – 200x220cm
Yarn : %100 Cotton or 80% Cotton 20% Poly, Satin combed
Colour : White
Wire: 300TC
Pattern : 0,5cm Stripe, 1cm Stripe, 2cm Stripe, Flat, Jacquard
Sample Photos For Hotel Bedsheet
Other Hotel Textile and Linen Products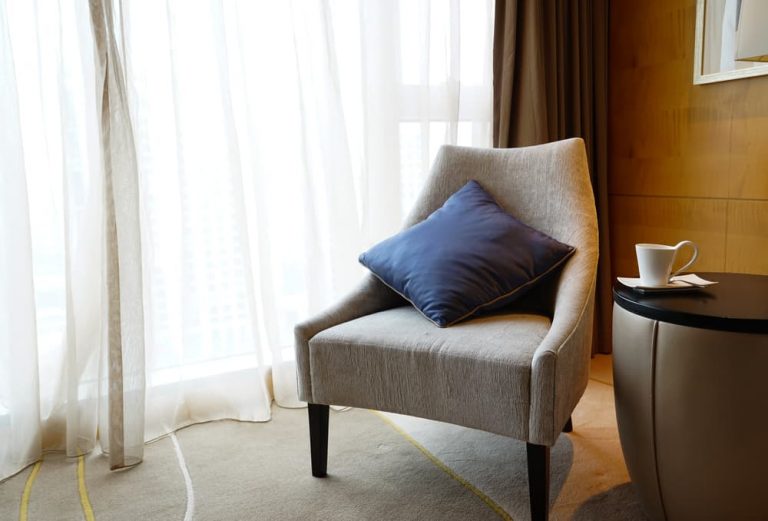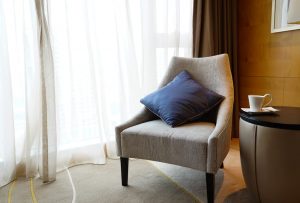 The importance of the care of hotel cushions cannot be overemphasized. The pillows need regular maintenance practices to improve guests' comfort, longevity, and beauty and
Read More »