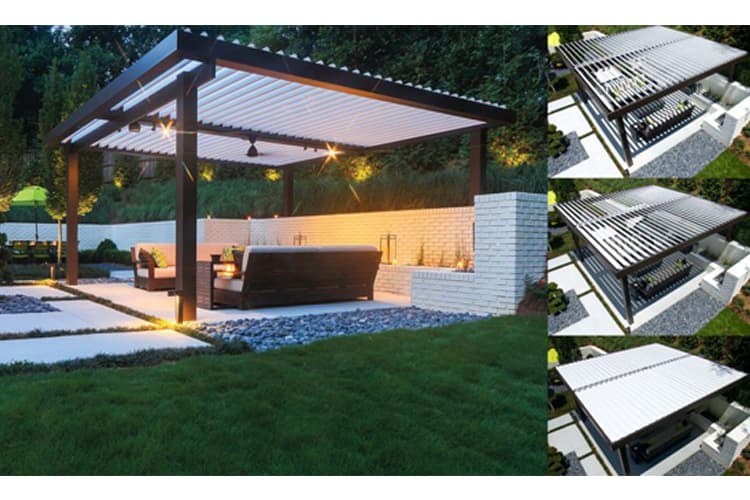 HFC is pleased to offer you Made in Turkey retractable roof systems that bring functionality and style to outdoor spaces with best prices direct from factory and fast delivery time. Our technicians are fully capable of installing quality waterproof retractable shade structures that protect from rain, wind and heat throughout the year. These shading systems are offered in a variety of styles with durable material and they can be easily integrated into any outdoor space, making them perfect for residential and commercial applications such as restaurants, hotels and cafes.
Shading and Pergola System Products
Furniture Products Categories
Other Products Categories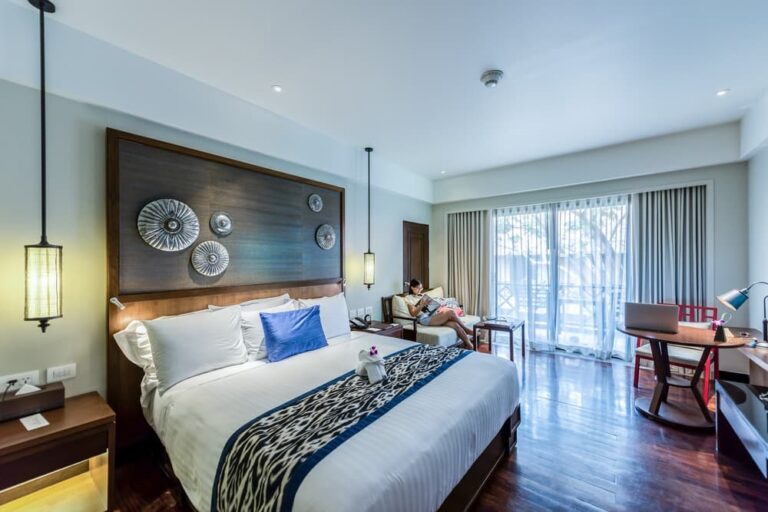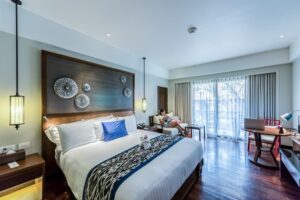 Where can I find high-quality hotel furniture in Turkey? When it comes to furnishing a hotel, finding high-quality furniture that meets your specific needs and
Read More »
Shading and Pergola Systems Made in Turkey
Shading and pergola systems are perfect relaxation spots outdoors. Shading and pergola systems made in Turkey are durable shade structures that are easily integrated into outdoor spaces and can withstand all seasons of the year. These structures made in Turkey suit both commercial and residential buildings and exist in various designs to suit the varying preferences of individuals. Establishments like cafes, hotels, restaurants, shops, and parks would find this shading system useful. They are designed to style your exteriors and beautify your outdoor space.
Shading and Pergola Systems Made in Turkey have these variations;
The Glass Sliding Wall
The Guillotine Windows
The Retractable PVC Shading System
The Aluminum Bioclimatic Shading System
This is a sliding glass wall that provides a view of the environment within a glass enclosure. This glass sliding wall shading and pergola system secretes the heat produced in the environment and produces a cool feeling. This wall serves as a burglary proof as well as a shield against insects and heavy breeze. The glass helps to give extra protection against wind, sun, and rain.
Retractable PVC Shading System
This pergola system helps to create a spacious outdoor environment. It is a highly durable system build to withstand the harsh effects of all weather conditions and prevent heat transfer while adorning the open areas. This shading and pergola system made in Turkey offers extra lightning to the pergola system preventing water from the shade. It also has a rails system that allows the shade to maintain a proper structure preventing any obstruction from the environment. This is a remotely controlled structure that can cover very large areas and has a snow thickness of 30cm. Its front beam serves as a rain gutter and it's remote can change the mood of the environment through dimming. It also has a flame-resistant fabric.
This is a remotely controlled shading and pergola system. Its sashes are controlled using the remote and when the sashes are closed the double pane glass absorbs the noise, heat, and air. The system has sensors that regulate safety and possesses a minimal frame to prevent obstruction and gives a wider view of the environment. This structure is ideal for terraces.
Aluminum Bioclimatic Shading System
This is also a remote-controlled operated structure that can be placed in any location. The shading system provides good ventilation against heat and keeps off rain during the wet season. The structure supports leaning on, integration in smart home technology prevents effects of heavy wind, builds shade, supports lighting, and helps to prevent hothouse.
Conclusion
Shading and Pergola Systems are very effective ways to beautify and enjoy the environment scenery. These structures made in Turkey are durable in a way that withstands the seasons of the year. Not only are they heat-absorbing, but they also act as structures that keep wind, heat, and rain away from the enclosed areas. They also provide suitable lighting and are suited  for various environments