Over the last decade, bar furniture has evolved from single-seat stools and a traditional general table to more elaborate furniture types.
Restaurant bar stools produced in Turkey
are the trends of the modern pubs. As bars realize that friends need to share more than just the same bottle and table during drinks, facilities to make bars more sociable have evolved. 
As you think about getting new furniture for your bar, you should consider putting together different sitting choices. As customers' preferences differ widely, having more than one sitting arrangement can help you cater more to your customers' needs. Below are some restaurant bar chair ideas from Turkey to consider.
Mix traditional with modern
Many people love the old-fashioned pub-style sitting arrangement, where the client sips from the cup or bottle while facing the bartender and backing some other clients. The table is long and large while stools are placed on the customers' side at a good distance. Create a space on the bartender table that allows a few customers to use the table. The traditional stool should do.
Go modern by adding
wooden bar chairs made in Turkey
or sofa against the two side walls of the bar. You can choose to allow one of the sofas to face the entrance while the other sofa faces the wall which bears a detached bar. Place a center table to allow for a group of up to four friends to have a more confidential area to socialize.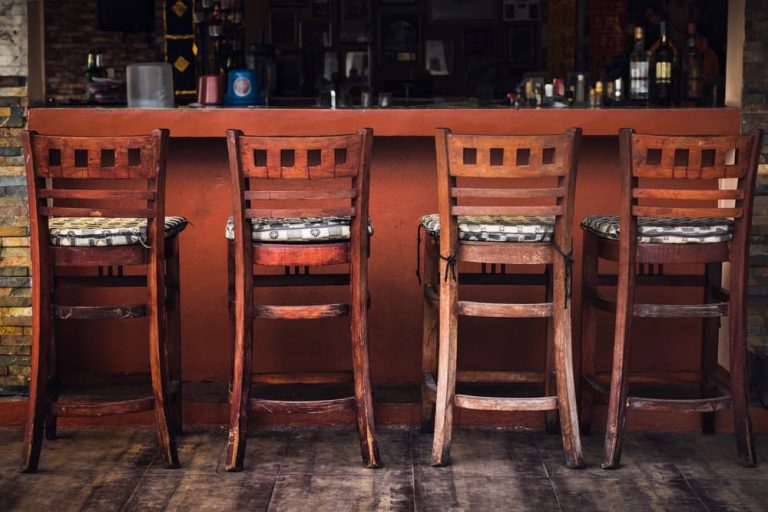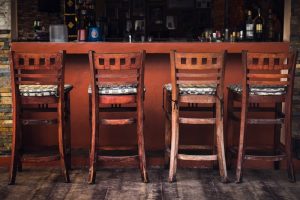 a) A drinking stand within the bar is another great idea. Only a table and a little space by the corner of the bar are required. Some customers may not want to stay long in the bar but just want to have a short discussion with an acquaintance over a cup of wine. The stand is meant for these people. You should locate the stand close to a group table where users can go should they change their minds and decide to stay a little longer. Alternatively, you can place a
bar stool made in Turkey
close to the stand .
Try different bar chair and furniture types
Apart from sofas and stools, armchairs and tub chairs should also give customers more options of seats to choose from. The different seats should be matched with tables that will allow people to sit comfortably and be able to place and retrieve glasses without much effort. You can also place single stools in strategic areas without a table. Drinking while sitting on just a stool appeals to some people.
Utilize the bar furniture to the maximum
Choose a major bar design that allows you to keep more bottles, glasses, and the refrigerator in lesser space. By utilizing the walls and cabinets, some ground space can be ceded to accommodate more chairs.
A bar is a place to relax and socialize. The reason you must think of giving users variety is to help everyone find what they prefer. Although space constraints will impact the kind of sitting arrangement you can make, try to be creative even with that little space. Use chairs based on minimalist designs to save space for easy access and get more furniture available in the bar. We partner with
metal bar seat manufacturer Turkey
to help you with space-saving furniture. Check our catalog for some designs of
Horeca bars manufactured in Turkey
.