Starland Hotel is a new hotel project located in the prestigious Bastos area of ​​Yaoundé city, with another branch in Douala.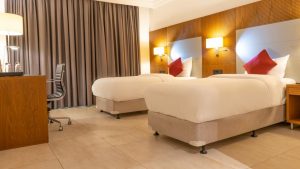 The hotel is remodeled by Hotel Furniture Concept, a prestigious hotel furniture company, which's proud to announce that the
Starland Hotel
in Yaounde has been activated successfully. Hotel Furniture Concept has manufactured, installed, and commissioned some public area and guest room furniture for the hotel both in Yaounde and Douala. Some of them include;
Reception counter
Open buffet
Gastropub counter
Poolbar counter
Auditorium
Conference room furniture
Restaurant furniture
Restaurant chairs and tables
Guest room furniture, and
Hotel Internal design
About Starland Hotel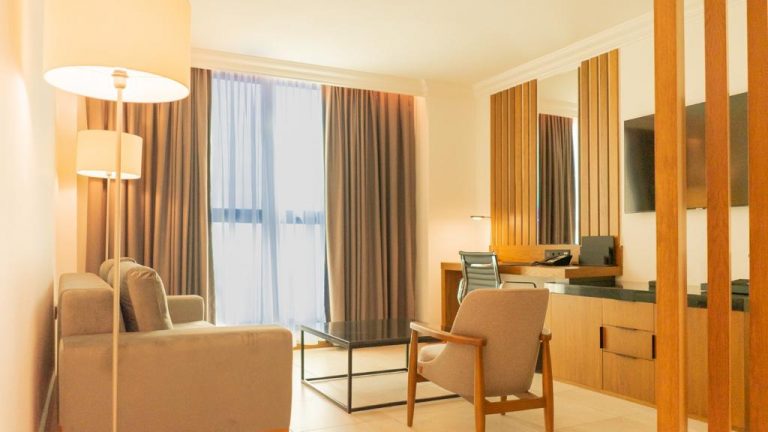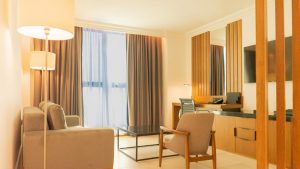 Starland Hotel, located in Yaounde and Douala, can offer exciting fun, relaxation, and experience. It's a great choice for travelers visiting Douala and Yaounde due to its family-friendly environment and a variety of helpful amenities. The hotel's facility includes 112 rooms, a swimming pool, 3 food and beverage outlets, meeting rooms, an amphitheater, plus a banquet hall for more than 300 people. This new hotel has a private room with all the hotel's amenities that's tidy and clean. You'd also see free Wi-Fi, express check-in and check-out equipment, and an outdoor pool in the hotel.
What can you see in the StarrLand Hotel?
Thinking about the fascinating things in the StarrLand Hotel? There are pretty exciting features that make the hotel unique. From the entrance, you'd see interesting local dishes, sumptuous sights, and a buzzing minibar. More so, the hotel's interior offers a contemporary comfort that exudes a practical luxuriance. Its general design, including the gym, is great and captivating.
Hotel Furniture Concept
Are you looking for more amenities and hotel furniture inspiration? Click on
Hotel Furniture Concept
today to see tips on how to choose the most suitable hotel furniture. Hotel Furniture Concept, from Turkey, offers an extensive selection of hotel furniture that's exquisite and exclusive to the hospitality industry.