There are more differences than similarities between indoor cafe furniture and outdoor furniture cafe. Despite these differences, many people love to see consistency in both indoor and outdoor chair designs matching aesthetics. We give some tips that can help you get more out of your investment in cafe
restaurant chair produced in Turkey
for indoor and outdoor.
Indoor sitting area
The sitting area inside many cafe restaurants is relatively smaller when compared with the outdoor space. Hence, the indoor sitting space will require more space management initiatives. Since some of your clients may have to walk around your indoor space for various reasons, you want to make sure the space is utilized to give maximum comfort and relaxation.
You should consider furniture with minimalist yet appealing designs to help you save space. You can consider standard dining tables and chairs, or high tables and dining stools. In many restaurants, the combination of these two options is popular. The reason is to let clients choose their preferred
cafe chair made in Turkey
. Varied sitting options can boost your customers' cafe experience.
Outdoor sitting area
If your outdoor space is big enough to accommodate some furniture, it is good to use that extra space to your advantage.
Cafe garden
Customers often opt to dine outdoors during warmer months. You want to make sure you have a combination of single and group sitting arrangements on the ground. You can use potted plants to separate the outdoor sitting space to give room for privacy while adding beautiful natural touches. We have found that most outdoor enthusiasts love using chairs having backrests than those without them. While using a combination of
restaurant chair made in Turkey
, include more chairs that have a backrest in the outdoor space.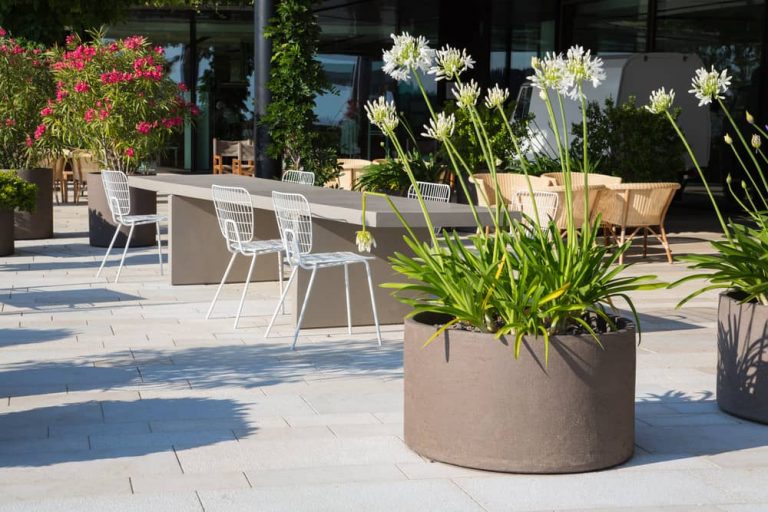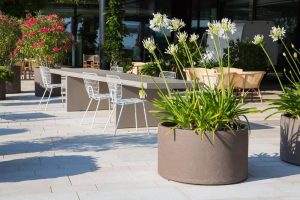 Pavement dining
You can also use the pavement around your storefront as a great advertisement opportunity for your cafe. The trend for eating on the street is raging across Europe. Here's a chance to give your daring clients what they want. You will only need to install a nice gazebo, perfect lighting, and the right dining furniture. Although you may not be able to get much sitting space for clients here, it is a perfect spot to attract new customers and get them to know about your services.
Combining indoor and outdoor sitting arrangement
As you plan on how to merge both indoor and outdoor sitting designs you should let your space determine what kind of arrangement you need. Allow enough space between each sitting unit to avoid situations where customers bump into one another. Create at least two alternative routes for entry and exiting each sitting area. To achieve this, group tables should be located away from the walls of the interior.
You need durable yet charming furniture for both outdoor and indoor cafe areas. We are the best
metal restaurant chair manufacturer Turkey
you can trust. To find
Horeca chair manufactured in Turkey
that suit your indoor and outdoor sitting needs, choose from different designs displayed on our catalog. We can also help you with new designs of chairs with options for customization.