Turkish-made Hilton banquet chair have constantly maintained a wide berth over other brands by finishing their chairs with the right upholstery. After every construction, selecting the right upholstery goes a long way in increasing the appeal of any banquet chair. Therefore, Turkish banquet chairs have consistently used the three most common upholstery for their stackable Hilton banquet chair, namely, Fabric Upholstery, Vinyl upholstery, and polyurethane. The trio has in common that they are easy to come by, comfortable, and reliable for commercial and residential uses. We take a look at the three most common upholstery for stackable iron banquet chair made in turkey,  and its respective benefits.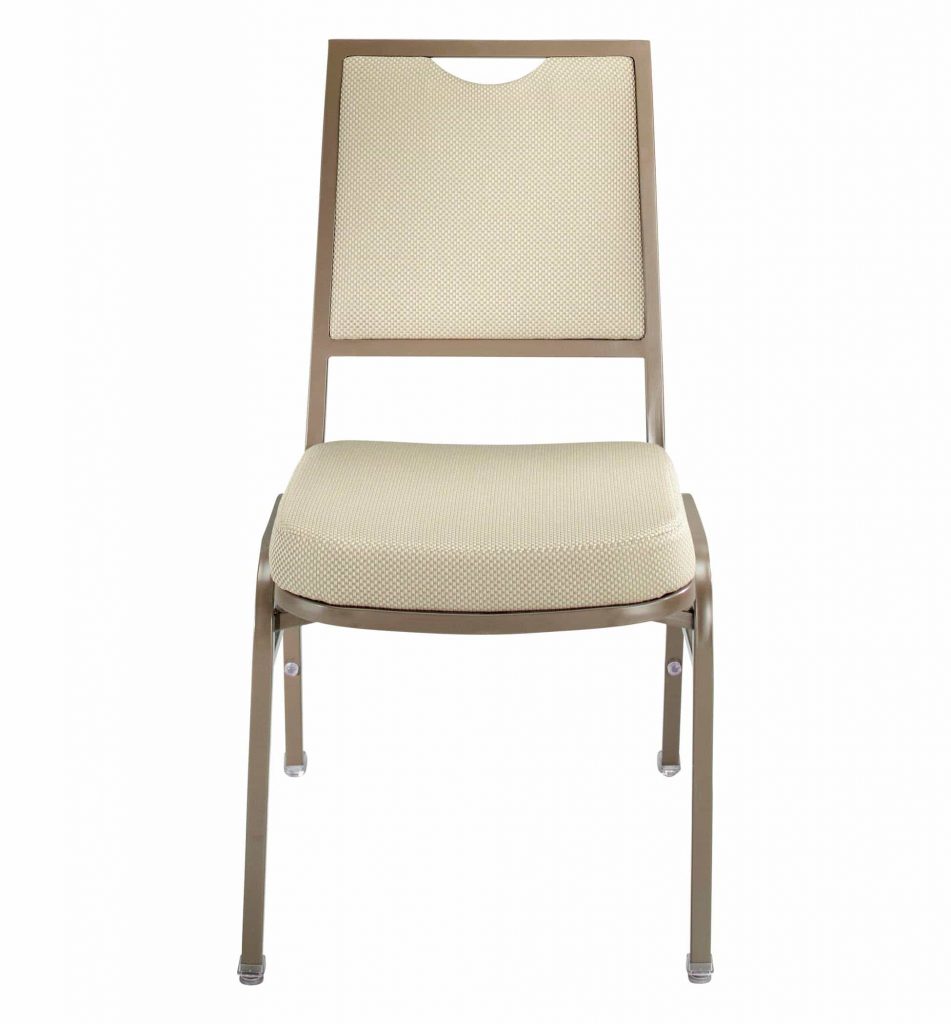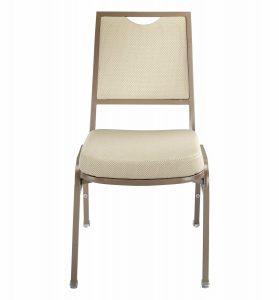 Fabric Upholstery:
We start our list with fabric upholstery. It consists of cotton, polyester, polyolefin, nylon, and wool. They have a reputation for bringing an air of warmth, comfort, and durability to any banquet chair they cover. Turkish chair makers favour fabric upholstery over its leather counterpart for many reasons. First off, the comfort fabric upholstery offers is second to none. The softness and warmth fabric upholstery give off, have a soothing effect on customers, quickly relieving stress. Secondly, Turkish makers always opt for fabric materials for their banquet chairs because they can always endure extended use without showing wear and tear. Also, with one of the best stain-resistant material types available, it is always easy to clean and maintain fabric materials better than other upholstery. Third, if you seek the best finishes that go with your personality and style, you should look no farther than the bright colors that fabric upholstery brings to the table. Finally, on the costing side, aluminium banquet event chair manufacturer in turkey prefer fabrics to other materials. The reasons are not far-fetched; if you are concerned about your budget, you can always select any fabric for lower prices.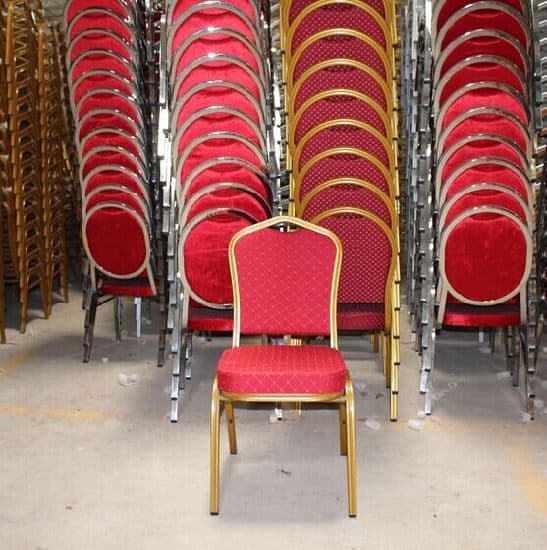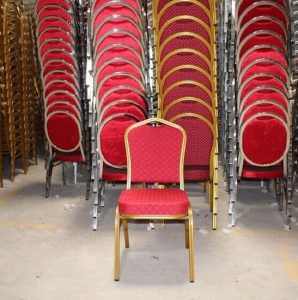 Vinyl Upholstery:
Vinyl Upholstery has proven to be a go-to upholstery for banquet chairs. For one thing, Vinyl has impeccable stain-resistant quality and would easily yield up stains with any form of disinfectant. Unlike leather, Vinyl does not require any particular cleaning agent to take spills or first off the material. However, the cleaning agent must be assured not to possess any form of toxic chemicals. Vinyl upholstery also has a long life and is flame-resistant. They can withstand extended use for an extended period without showing any tinge of wear or tear. Furthermore, with their flame-resistant qualities, customers can be assured of their safety anytime. One of the downsides of Vinyl is that it is not breathable and gives an uncomfortable fa feeling in a warm or outdoor environment. However, Vinyl remains a top material for iron banquet event chairs produced in turkey.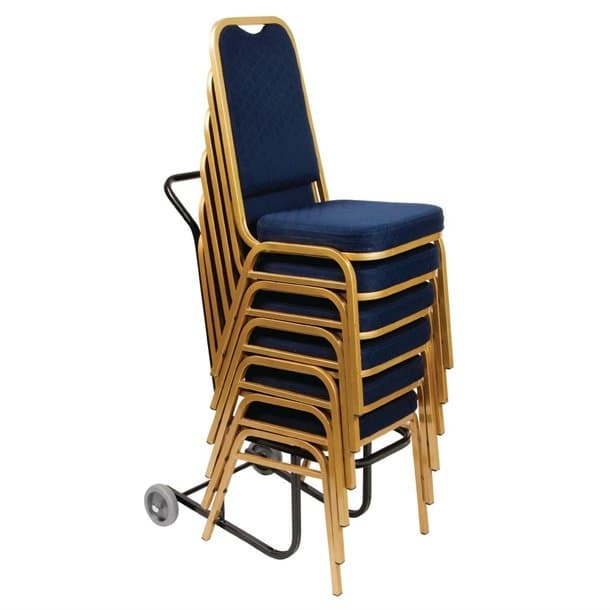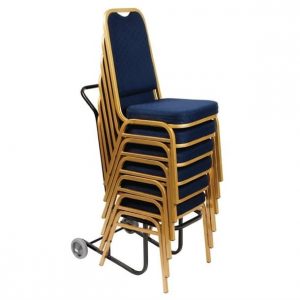 Polyurethane:
Polyurethane is the third upholstery material that has witnessed increased use for banquet chairs made in turkey. From Metal banquet event chairs manufactured in turkey to stackable iron banquet chairs made in turkey, polyurethane has increased use.
Polyurethane is a sticky material produced using the highest quality resins. It is usually easy to clean, is stain-resistant, and always resistant to odors. Why polyurethane stands out from other materials is the feel of softness and its excellent temperament, even after seating for extended periods. Also, for the ability to mimic other fabrics impeccably, polyurethane performs excellently. Unlike other upholstery materials, polyurethane tends to resist sunlight better and has high design flexibility. However, polyurethane has minimal uses. First, it's not suitable for use in medical facilities due to its poor bacterial absorbing content.