If you are into events planning, you will know that round banquet tables made in turkey always require a specific distance for their chairs. However, understanding precisely how to measure the space you need is the next question that arises. Like you, many other banquet planners are always at a loss when selecting the appropriate spacing between their round tables and chairs. Assuming you have a round banquet table that can seat eight people, how do you measure the room per person to facilitate easy movement? This is a pressing question, and we examine distancing ideas for round banquet tables.
Keep a minimum of 60.'
The ideal spacing for every round table regardless of whether it's a wooden banquet table manufactured in Turkey, or a stackable round banquet table produced in Turkey is 60 inches from each other. This way, every banquet or dinner that involves eight or more people sitting around the table can have a comfortable space of mobility between themselves. However, this comes an assumption that the chairs in question have a berth of 24 inches between themselves. So, the rule is to keep a vast space of 60 inches for the tables and 24–inch spaces for the chairs. If the chairs are more profound, you may want to slightly adjust the spaces accordingly to keep up with the standard distances.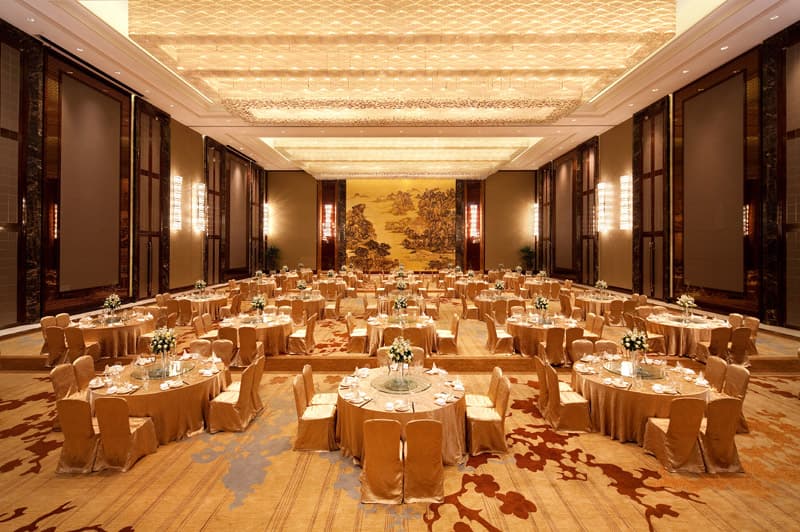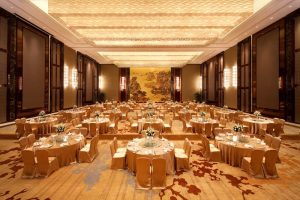 Furthermore the minimum distance you must maintain between each chair must fall within the range of 16 inches at all times. Also, if you are incorporating sizeable round banquet tables, it is always in the guests' best interest, and creating spaces, to keep round tables in corners to save more space. The formula for Round Spacing Tables: In most instances, the agreed procedure for spacing your round tables is to get the depth of the chair multiplied by two. Two in this instance depict one chair per table. Afterwards, you must consider the space between each table; for round tables, the agreed spacing is always 24 inches. If you sum this up, you will always arrive at the accepted 60 inches for your round tables made in turkey.
Other useful Distancing Ideas
To check the spacing capacity of each table, it is ideal to understand the size of each round table.
48″ round tables will take up to 5 adults. At 48′, your table is expected to have a radius of about 24 inches. A 54′ round table can conveniently occupy about five adults. At a radius of 28 inches, you can always expect it to take up more space. If you have a round table of 60′, you will be sure it can take six adults conveniently and give each a wide berth of a convenient 30 inches that accounts for seamless movement between each party.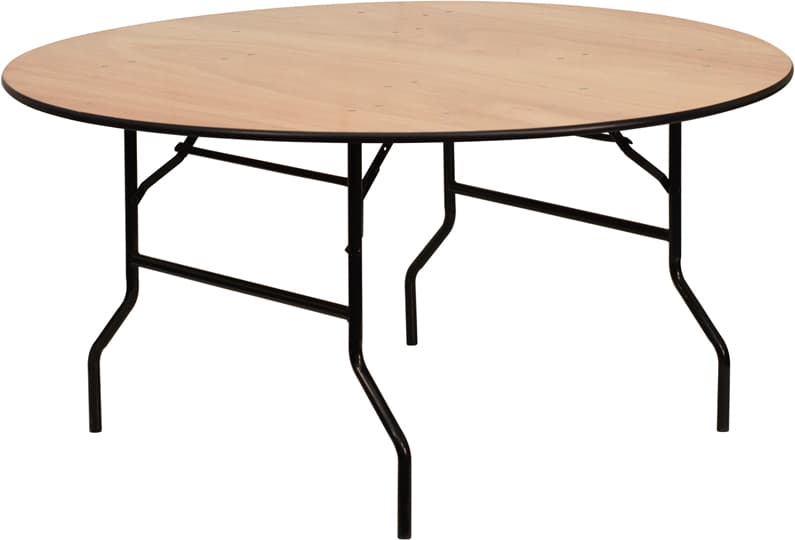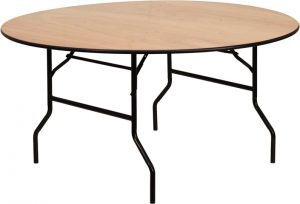 Per square meter distance for round tables guide:
If you want to provide an 8 to 12ft table with ten individuals per table, it is always ideal for you to use 8ft tables. Also, if you seek to provide a sufficient space with 8ft tables per 10persons, you can always look at a distancing 8 per table. This way, you can always eke out a clear margin for every participant on your table. Finally, getting the ideal spacing a round banquet event table manufacturer in Turkey, will adopt for it's non-stackable and stackable banquet tables made in
Turkey
boil down to understanding a great deal of the formula for seating people around round tables.