Purchasing budget friendly banquet furniture requires adequate information to uphold guest satisfaction and comfort. Banquet chairs are used on various occasions such as conferences, exhibitions, restaurants, hotels, weddings, and events. There are stackable iron banquet chairs made in Turkey and metal banquet event chairs manufactured in Turkey that are durable, comfortable, stylish, and affordable. These budget friendly banquet chair also come in various styles, colors, and finishes. 



Types of banquet chairs
Economical Banquet chairs made in Turkey can be made with aluminum or iron frames. While aluminum frames are lighter, cheaper, strong, and less durable, Iron frames, are more expensive, long-lasting, heavier, and support high stacking capabilities.
While purchasing any of these banquet chairs, the following tips should be considered; 



The padding of the seat should be firm enough and cushion the effects of sitting for a long time. The ideal thickness is between 45cm to 50cm. Also, ensure that the foam of the economical budget chair meets the international fire safety standard.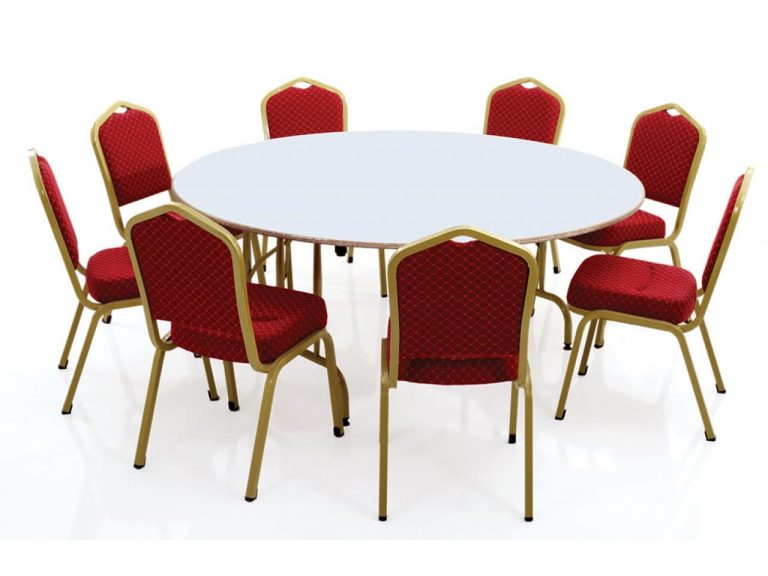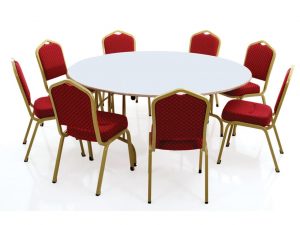 Bumper Guards are features of stackable iron banquet chairs made in Turkey. Bumper Guards are caps made of plastic that fits at the bottom of the legs of the chair and are essential for stacking chairs as they protect the carpet and other chairs when stacked. The leg guards help in maintaining the floor of the interior. 



Banquet chairs are regularly used, as such, the frame of the chair should be strong enough to withstand constant and heavy use. Iron banquet chairs produced in Turkey are durable event chair that is internationally recognized. They are strong and durable and have a robust metal frame that withstands constant transportation and does not wear out easily.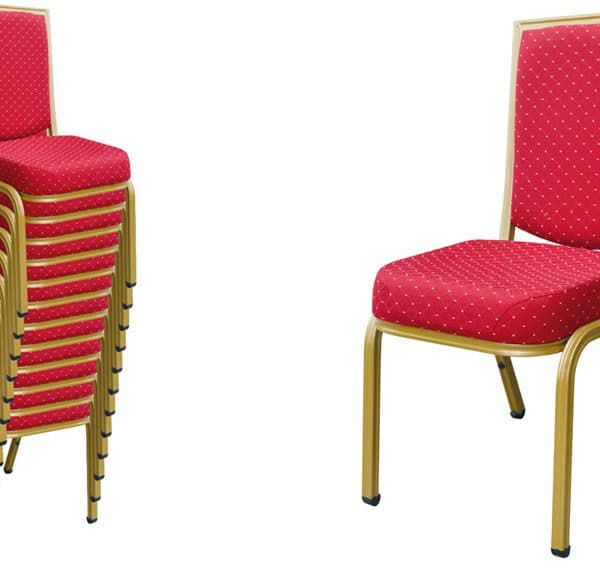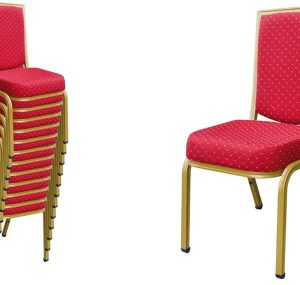 Metal banquet event chairs manufactured in Turkey are long-lasting and easily compacted stackable chairs. These stackable iron banquet chairs made in Turkey are protected from constant friction with a stacking bar when stored, hence, they tend to last longer and allow for easy movement. They are also lightweight, support stacking options of up to 10 chairs high, and are suitable for various event types.







Budget banquet chairs and iron banquet event chairs made in Turkey are available in various colors, shapes, and sizes. Buyers should choose chairs suitable and versatile for various events and should be wide enough to ensure the comfort of guests. Stain-resistant colors should be considered. The designs made by aluminum banquet event chair manufacturers in Turkey have vast designs suitable for various kinds of events and decorations.
Conclusion
Metal banquet chair manufactured in Turkey have economical banquet chair that suits the needs of different buyers. Aluminum banquet event chair manufacturers in Turkey produce budget-friendly chairs, these chairs made out of either iron or aluminum are durable, comfortable, strong, and can withstand the effects of heavy use. These also support high chair stacking and have bumper guards that protect event floors and chairs. The guides listed above are essential in choosing high-quality metal banquet chairs manufactured in Turkey.