Banquet chairs are made from various types of materials like wood, metal, or plastic. The material used in producing the chairs determines the longevity, comfort, quality, strength, and price of the chair. Proper knowledge of the composition of these chair frames will assist buyers in deciding the best kind of frame for banquet chairs. Aluminum and iron banquet chair made in Turkey are generally long-lasting and comfortable furniture that features various styles that complements the decoration of events.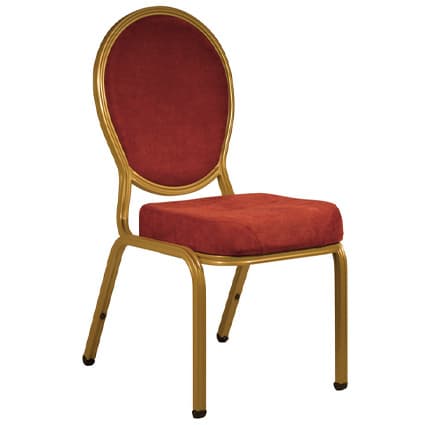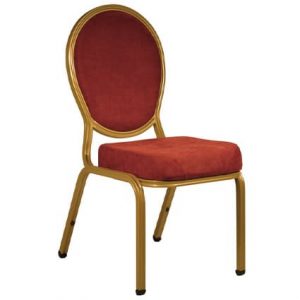 However, there are specific considerations regarding iron and aluminum banquet chair frames. Here are some factors that should be considered when choosing banquet chairs made in Turkey.
Weight
Generally, aluminum banquet chair frames have a lesser weight than iron chair frames. Thus, aluminum banquet chairs are easily moved from place to place with inconveniences whereas chairs made with iron frames may pose difficulties when conveyed from one place to another due to it's increased weight. On the other hand, an aluminum chair may be easily blown away in windy situations whereas the weight of iron frames may withstand the effect of the wind.
Cost
Iron chairs are more expensive than aluminum chairs. Aluminum frames are modern looking, easy to work with, and are generally flexible.
Stacking
Stackable iron banquet furniture made in Turkey cannot be stacked as high as steel frames. Although both frames do not support very high stacking, both chair types store compactly when stacked. A stacking height of about 6-10 chairs for aluminum and about 10 chairs for Iron chairs is advisable.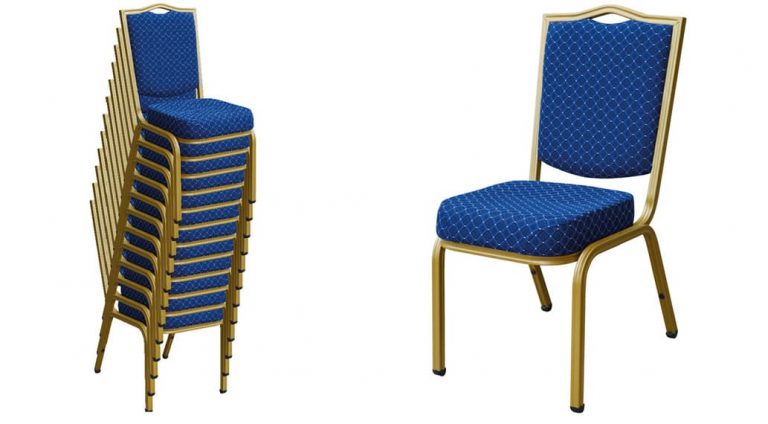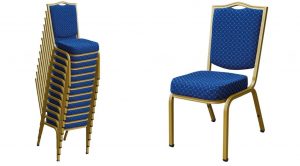 Strength
Aluminum and iron are very suitable in making furniture as they have relatively high strength capacity and can withstand the weight of people sitting on them. This makes both furniture types durable for consistent use. Generally, aluminum frames are most suitable for outdoor furniture and have a higher possibility to sent. Although aluminum frames are rust-resistant, steel frames are not.
Durability
Aluminum frames are more prone to damage due to their hollow tube frames. Iron, on the other hand, has high-quality density to withstand tough conditions to wear and tear. This banquet chair used frequently should be made with iron steel frames for durability and heavy use.
Heat
Aluminum frames are coated with powder, hence it stays cool and dissipates heat when exposed to high temperature. Iron can be uncomfortable to touch when exposed to heat.
Color Variations
Both frames do not have multiple options for color variations and have uniformity in design and color. The color is iron is most likely to fade while aluminum does not fade easily.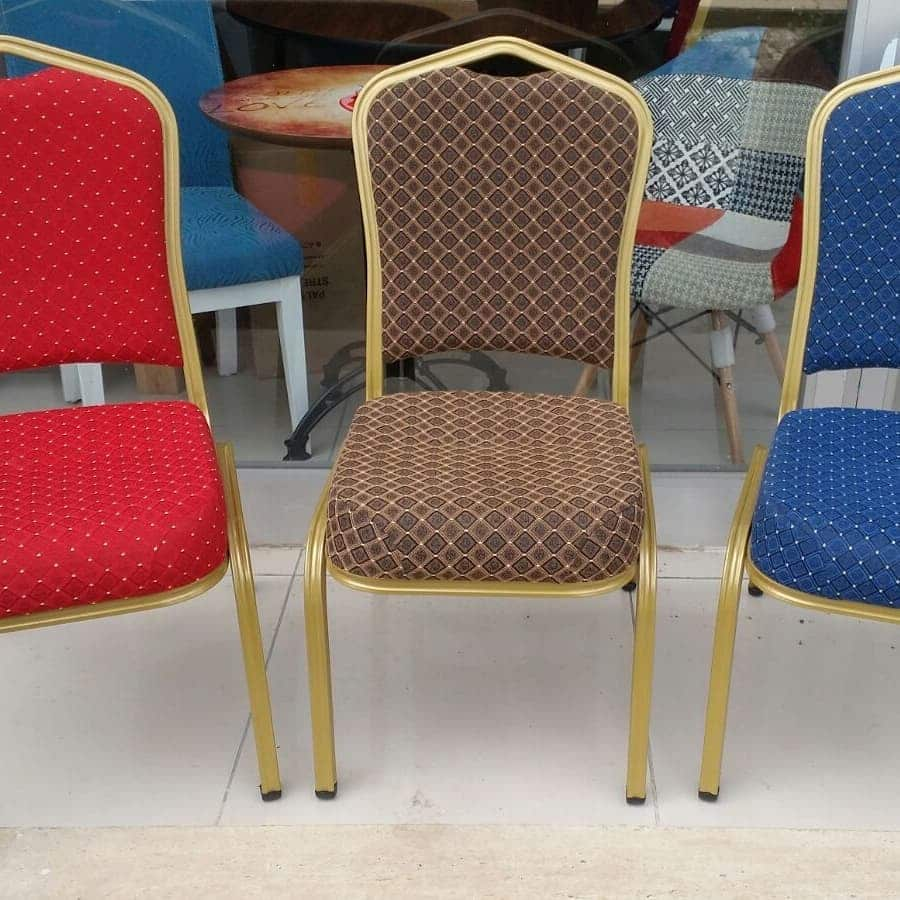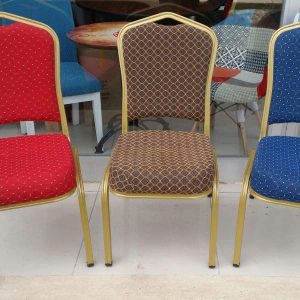 Design
Aluminum has clean lines and smooth finishing while Iron banquet event chairs produced in Turkey have clean lines and a uniform look.
Conclusion
Aluminum chair manufacturer in Turkey produces lightweight and less expensive banquet chairs.  There is also stackable iron banquet chairs made in Turkey that is very durable, with uniform lines and high strength. However, these metal banquet chair made in Turkey, are equally, strong, and flexible