Introduction
Trolleys otherwise known as standard table carts come in different sizes. Some are more suited for storing rectangular tables while others are built to accommodate round tables. These trolleys make moving and storing of banquet tables less cumbersome for the rental service provider or event center management team. Before you go about getting any of these trolleys, you want to know how many tables they can hold. We shall give a close estimate of how many round banquet tables trolleys can hold so you can extrapolate to discover how many you may need to store your round banquet tables.
To determine how many round banquet tables will fit into a trolley, we need to determine the capacity of the trolley and compare it against the diameter and thickness of the round table. Hence, a trolley that has a dimension of 90x160x120cm (LxBxH) can accommodate at least 15 round banquet tables of between 120 to 200 cm.
Since most trolleys made for stacking round banquet tables allow them to rest on their sides, you will be more concerned about their thickness. The thickness of the banquet table will directly impact how many banquet tables the trolley can hold per time. Trolleys that come with adjustable shrivels can help users adjust the storage space on the trolley so more or fewer tables can fit in. We recommend getting trolleys having adjustable shrivels and handles due to the comfort and flexibility they offer.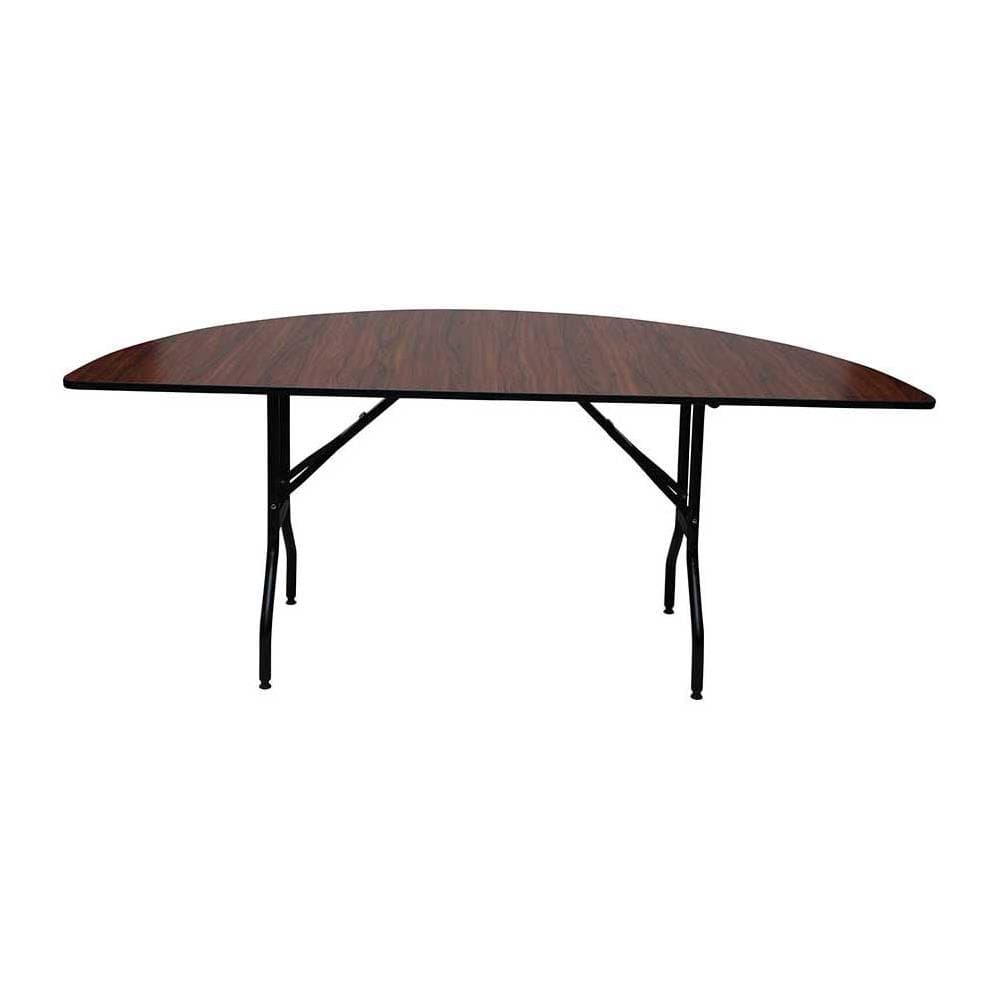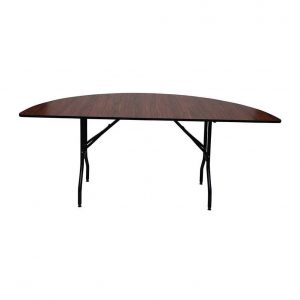 You can also get heavy-duty universal furniture trolleys. These trolleys can store both rectangular and round wooden banquet tables manufactured in Turkey. They have adjustable swivel casters and removable handles to accommodate different table sizes and shapes. Some of these trolleys have a typical dimension of 160 x 90 x 120 cm (LxWxH). They can accommodate up to 14 sets of 120cm,140cm,160cm,180 and 200cm round banquet tables. This means you can have at least a dozen round banquet tables stacked up in them without issues. To find how many of these trolleys you need, simply divide the number of round banquet tables you have by 12. The answer you get gives the approximate trolley quantity you need to store stackable round banquet tables produced in Turkey.
Trolley weight also matters. Many heavy-duty trolleys can take up to ten times their weight. You should read the user's manual to determine the weight limit on your trolleys. When you store round tables, make sure you stay a little below the weight limit so your trolleys can serve you longer. Hence, relatively heavier round banquet tables made in Turkey will require sturdier trolleys with greater weight limits.
If your round banquet tables are custom-made and the dimensions differ from the ones stated in the illustrations given above, you can request a suitable trolley for your round tables. Our round banquet event table manufacturer in Turkey can supply the exact trolley size you need. Use our contacts to find out how many stackable banquet tables made in Turkey your custom trolleys can take and let us design top-quality trolleys for you.