Banquet Chairs elevate banquet hall furnishing and improves the graceful look of events. Choosing elegant yet durable and convenient banquet chairs is quintessential in improving customer satisfaction and minimizing the cost of constantly replacing event chairs. An example of a durable and stylish banquet chair manufacturer is the Turkish aluminum banquet chair manufacturer. These banquet chairs produced in Turkey are available in different materials and styles. For proper storage and user convenience, these chairs are stackable. Stackable banquet chair made in Turkey allows for easy conveying of chairs to and fro. These chair types are also more affordable and comfortable for guest usage.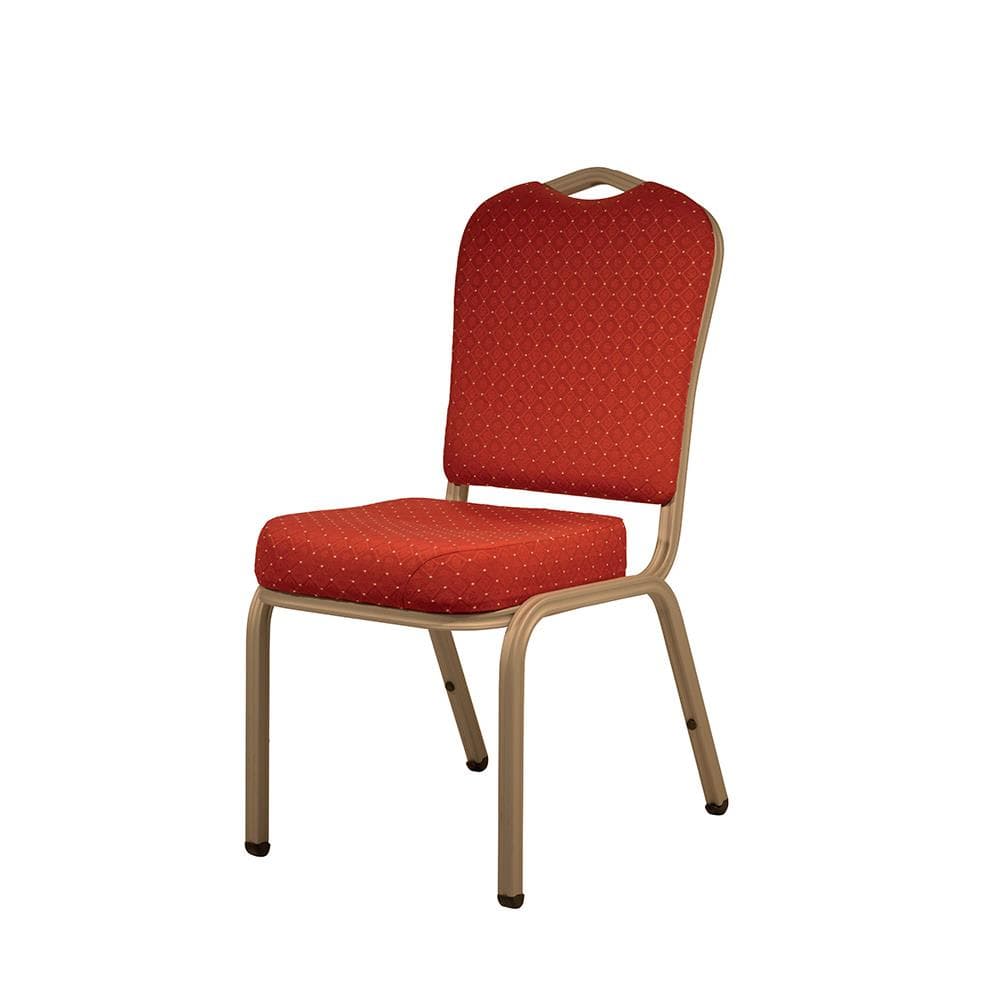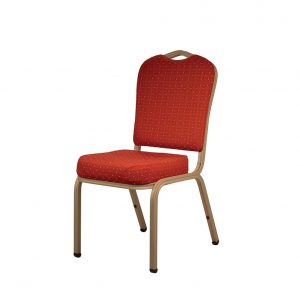 Some important factors in choosing a stackable banquet chair made in Turkey are the purpose of the chair, the budget of the buyer, and the material used in producing the banquet chair. The material used determines the comfort, flexibility, durability, and beauty of the furniture. Iron metal banquet chair made in Turkey have different styles that suit the various event types and style of the buyer
Benefits of Stackable Metal Banquet Chair Made In Turkey
Metal chairs are welded to withstand the weight of a person, hence they can resist the wear and tear and transportation effects from constant usage. These metal chairs made in Turkey are also easy to clean,  rust-resistant, and are easily retouched when scratched. The chairs are also very long-lasting as they are made with sturdy and aesthetic materials that complement the theme of an event. Metal banquet chairs are strong and comfortable.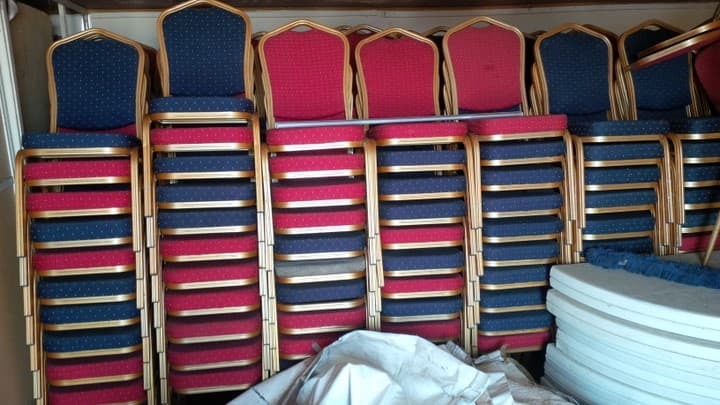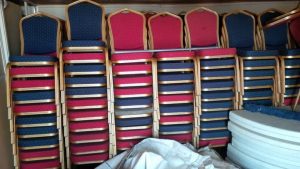 These chairs are versatile and lightweight. Stacking bars for metal banquet chairs made in Turkey should be constructed between 8-10 cases high and transported with a trolley for convenience. Metal banquet chairs are high-quality furniture that is easily carried around. The chairs come in handy when trying to utilize space efficiently.
Stackable banquet chairs are wider and made with various kinds of finishes and material. The chairs are generally padded for comfort and to withstand heavy use with an appealing outlook and stability. The chairs are easily customizable but appropriate fabrics should be used to suit event types. Chairs used for food services should be made with stain-resistant and dark-colored fabrics to maintain the look of the chairs. The structure makes the chair retain its shape and maintains a cushioning effect.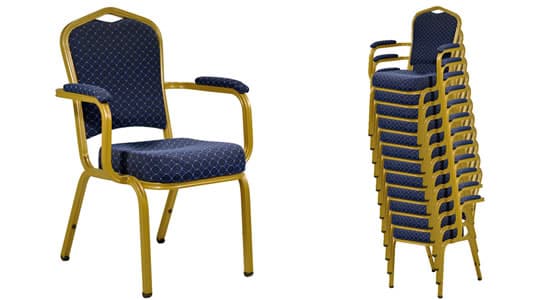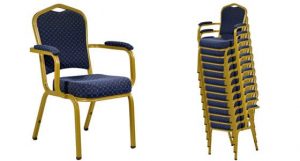 Metal chairs are cost-effective and very durable. Not only are these metal banquet chairs produced in Turkey are cheap, but they also save costs in terms of renting space and improve the seating pattern arrangements in event halls. They are sealed to prevent rust, thus eliminating the extra cost to coats these chairs regularly.
Conclusion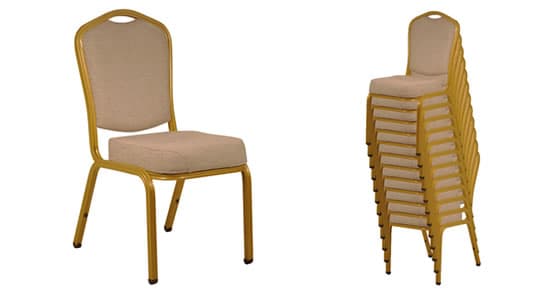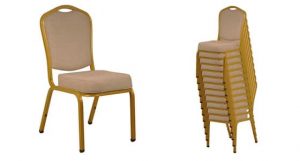 Turkish aluminum banquet chair manufacturers ensure that iron banquet chairs made in Turkey are generously upholstered and padded for maximum comfort. The chairs are very durable and stylish chairs that allow for convenience when storing. These stackable metal chairs made in Turkey are lightweight and delicately styled to suit various event types. The chairs are also customizable and easy to set up.